Let's get things straight – yes, a hotdog is a sandwich. Yes, it is un-American to suggest otherwise. Yes, this is an Australian telling you so. But as a professional sandwich tour guide, allow me to explain why.
A tour we think you'll love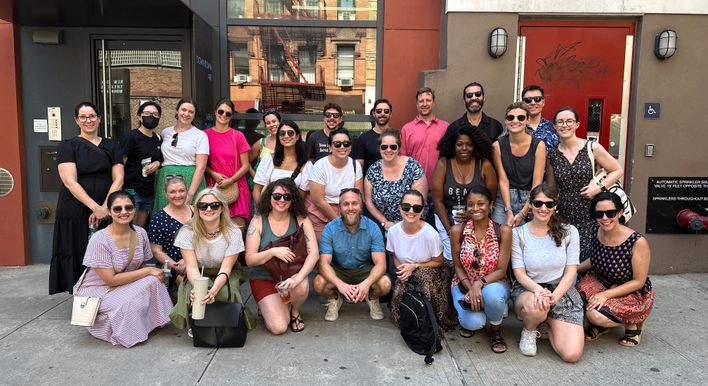 Corporate Events
From $295
View tour
In response to Colbert's question of what Batiste's favorite sandwich is, his answer of "a hotdog" struck a chord in the studio and echoed widely online. And whilst this was not Colbert's first foray into the hotdog debate (a clip with Colbert and RBG debating hotdogs went viral in 2018), Baptiste's seemingly simple explanation of "You see the meat, inside the bread. That looks like a sandwich to me", was met with the same old tired arguments against the dish's sandwich status.
Whilst it is easy enough to laugh off this frivolous debate (especially in light of more pressing matters the country has dealt with last week), and even easier to highlight the inconsistencies of any argument against the hotdog's 'sandwiches' – which we will do shortly – the more troublesome aspect of this debate is the impact that the willful blindness of hotdog deniers has on the image and ideology of America – the land of the free, home of the brave.
At its very best, America is the place where the wildest of dreams come true. Where the notions of precedent and practicality are treated as mere suggestions by innovators who consistently shatter those norms at will. It is the place that has for a long time embodied a brave pursuit of greatness. The greatness that drove the likes of Washington to cross the Delaware, Armstrong to step on the moon, and for chefs across the country to create the ramen burger, the clucking waffle, or even that god-forsaken KFC double-down which was pitched as a sandwich and generally accepted by America as such.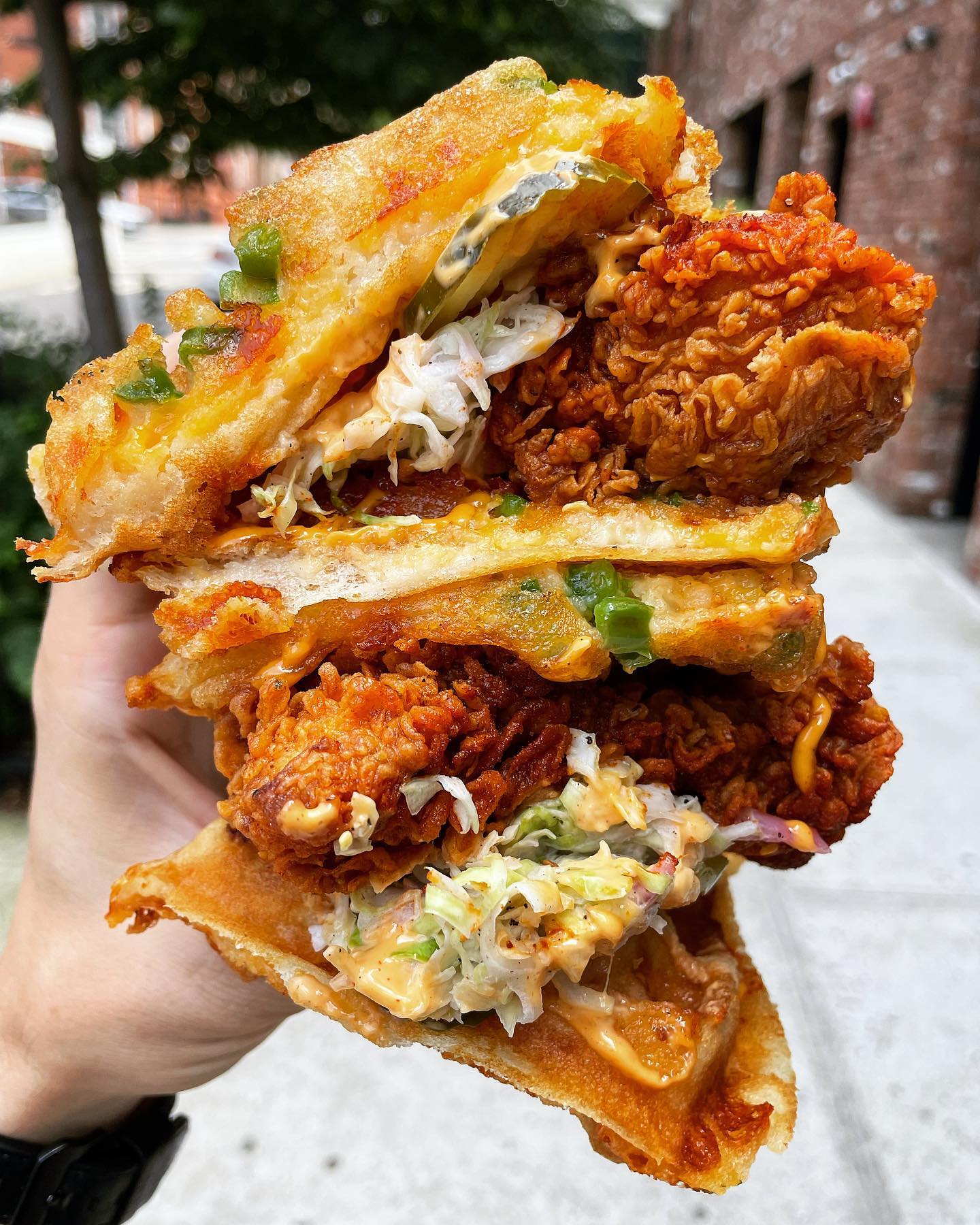 It is that same pursuit of greatness that attracts immigrants from across the world to the warm bosom of a 300ft concrete lady off the shores of Manhattan in search of their own American dream, myself included. Thanks to this influx of immigrant people, culture, and food, another great tenet of America has emerged over the years – embracing ideas from overseas and making them your own. Because I hate to break it to you 'merica, HBO really is just TV, nothing more; you're grilling burgers thanks to the Europeans; and that apple pie you keep banging on about isn't as American as you might think, just ask the Germans (who, incidentally, invented the hotdog too).
So to embrace those institutions, but then mire yourself in the strictest traditional definition of a sandwich – two slices of bread, layered horizontally, with specific ingredients inside – when considering the hotdog, is counter to everything that American innovation stands for. And let's be honest, being mired by tradition is the realm of the British, not the Americans. You know better than that. Never go full British.
But all is not lost, because you kicked that stiff British tradition out of your shores once, so let's do it again. Embrace the idea that a hotdog is a sandwich, just as you have embraced countless other insane ideas (like are we really persisting with Fahrenheit in 2022?) because honestly, supporting these arguments against the hotdog is not your style.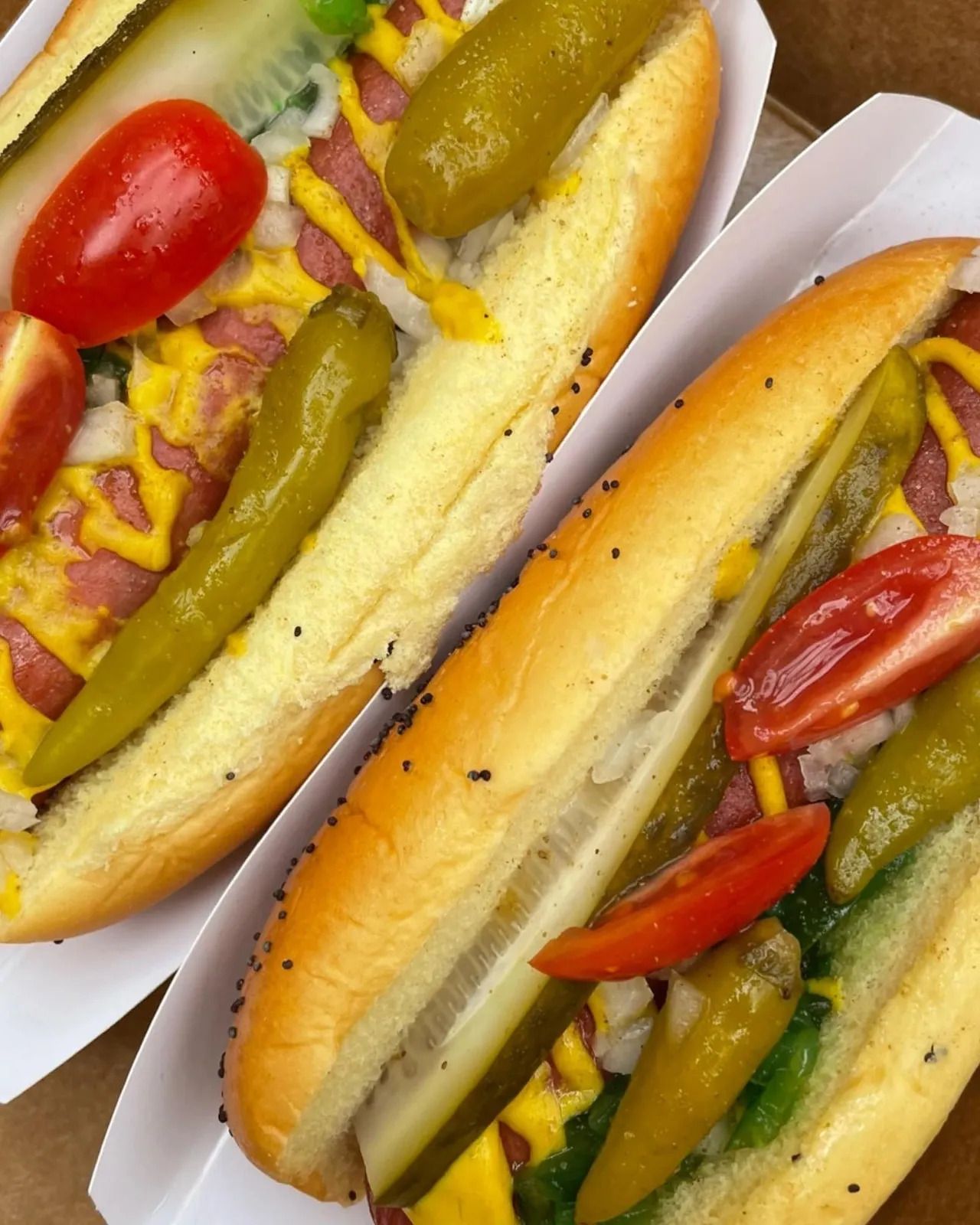 There are not enough ingredients in a hotdog
Leaving aside the fact that Chicagoans put approximately 145 ingredients on their hotdogs and Michiganders smother theirs in chili sauce, if there is a minimum ingredient count necessary for a sandwich then what does that mean for the simple grilled cheese? Or New York's iconic Katz Deli pastrami, considered by many folks to be the GOAT of sandwiches? And remind me, how many ingredients are there in a PB&J? A hotdog is a sandwich.
The hotdog meat is not sliced
Correct, the frankfurter or wiener (note the tube of mean is not the "hotdog") is served in its full phallic form. But if slicing is the issue, then what does that mean for the meatball sub, or worse yet the chicken sandwich, both of which remain unsullied by knife blade? A hotdog is a sandwich.
The hotdog uses a bun, not bread
Again, undeniably true. But if that is the line between sandwich and not, then Chick-Fil-A and Hattie B's are suddenly in the hotdog business, and swathes of BBQ pit masters need to find alternatives to potato, brioche or plain serving mechanisms for their delicious pulled pork. A hotdog is a sandwich.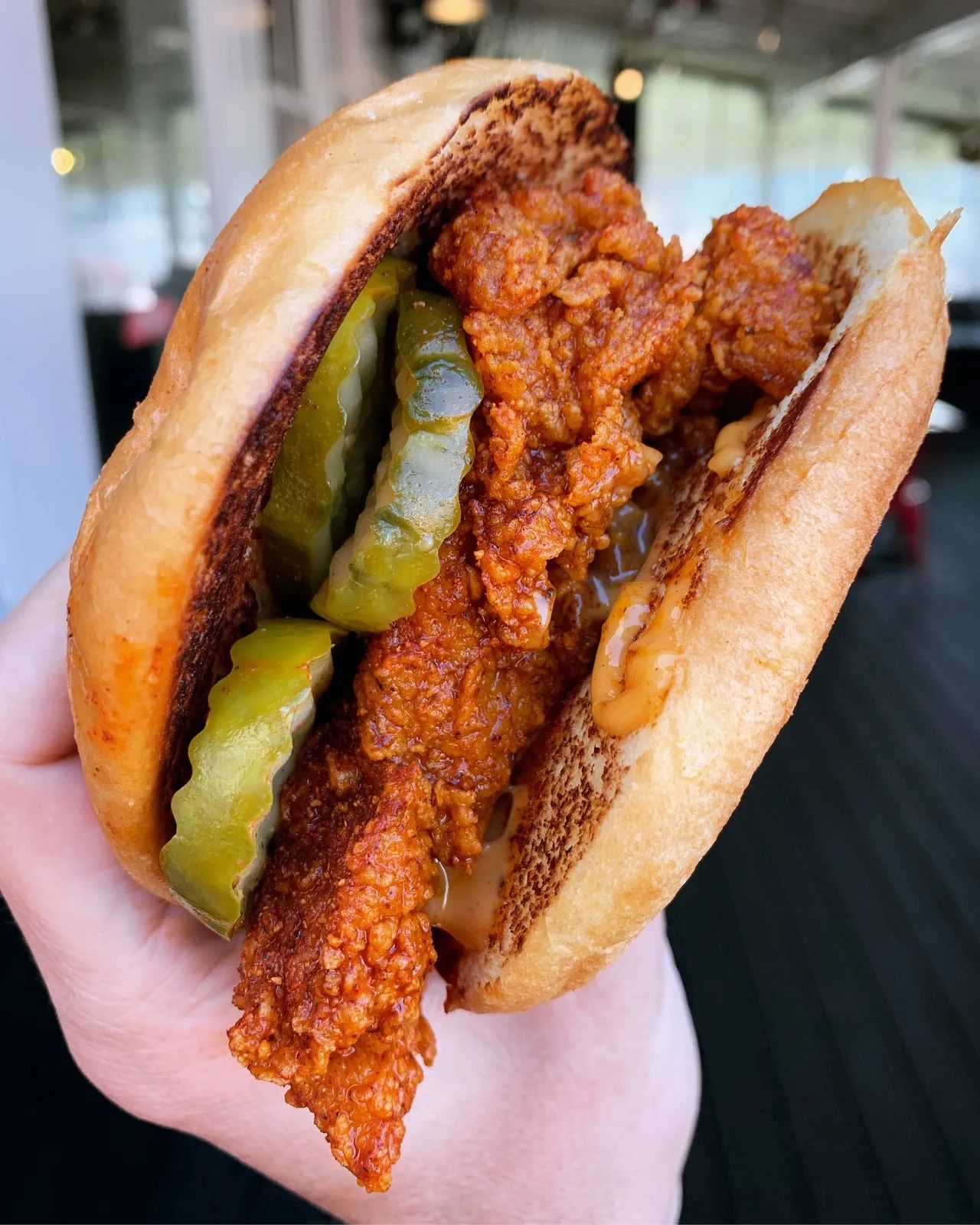 The hotdog only has one slice of bread
If a thin veneer of crust on one side of a bread roll truly stands in the way of that dish being a sandwich, then what did the Obamas eat at Parkway Tavern in New Orleans now that po'boys don't count? What about Italian hoagies? Worse yet, if a sub (the abbreviation of the submarine sandwich by the way) is excluded from the fold, specifically because of its fold, then Subway has bigger problems on its hands than a recent expose by Last Week Tonight with John Oliver. A hotdog is a sandwich.
The hotdog is vertical, not horizontal
A valid point, provided you're willing to be the one to tell the fishermen of Maine that a lobster roll is not a sandwich. Or perhaps you can be the one to decipher the physics around how you possibly eat a cheesesteak from Jim's South Street perfectly parallel to the horizontal ground. Oh, you pivot the bread too, do you? A hotdog is a sandwich.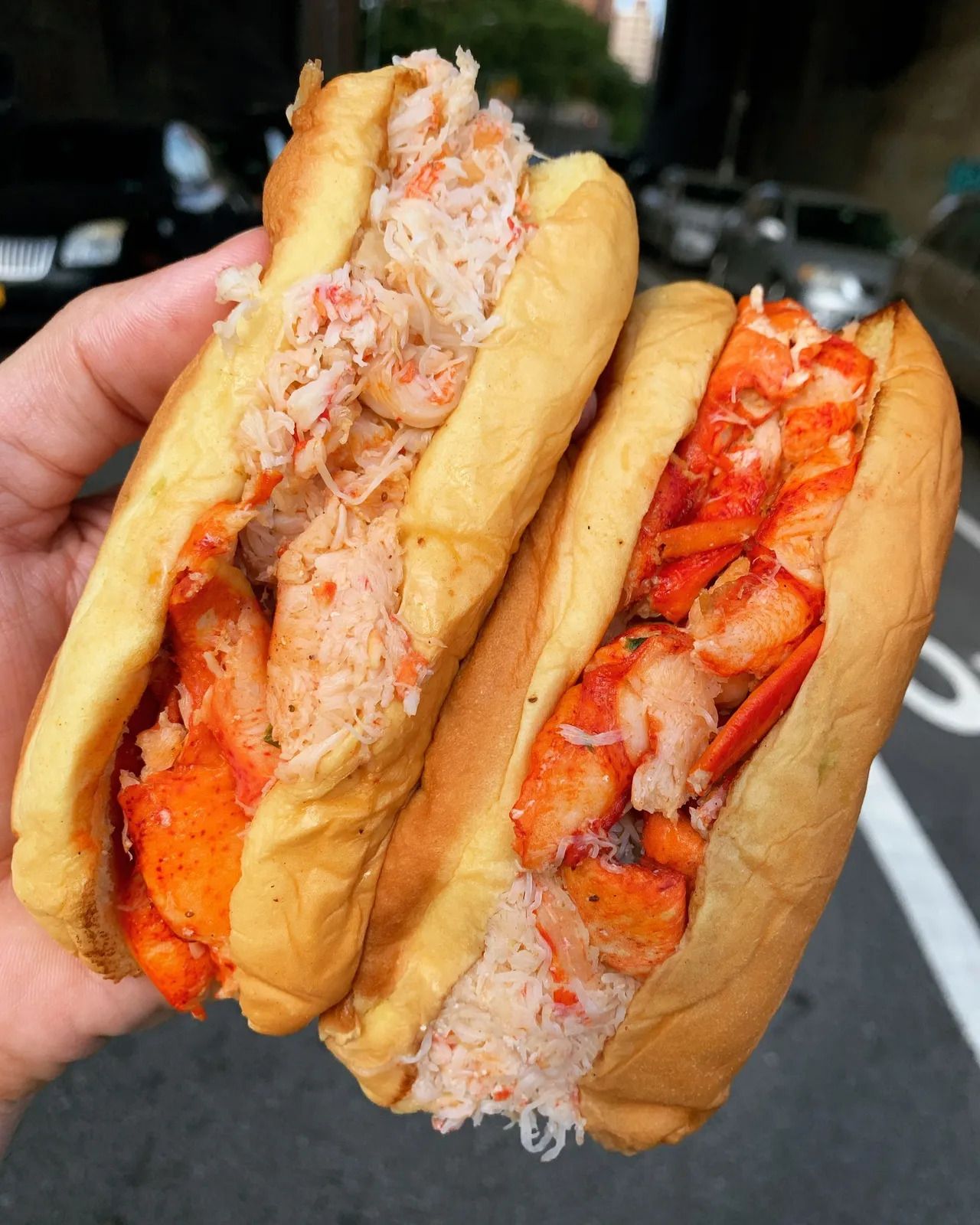 Vertically sliced lobster rolls
A hotdog is a taco
Now you're getting somewhere! Because of course, a taco is a sandwich, with those delicious meats, veggies, and sauce contained within unleavened bread (which is occasionally also called a flour tortilla). But tortillas are made from corn you say? Well, allow me to introduce you to the delicious staple of the south, cornbread. If a taco is a sandwich, then you guessed it – a hotdog is a sandwich.
The hotdog has its own name
As does the burger, which in addition to being structurally identical to a sandwich was also originally called the Hamburg sandwich for decades until White Castle gave the sandwich a rebranding in 1916. But if the nomenclature is the ultimate test, then an open-faced or ice-cream sandwich must be officially welcomed into the club based solely on the S-word in their names, right? A hotdog is a sandwich.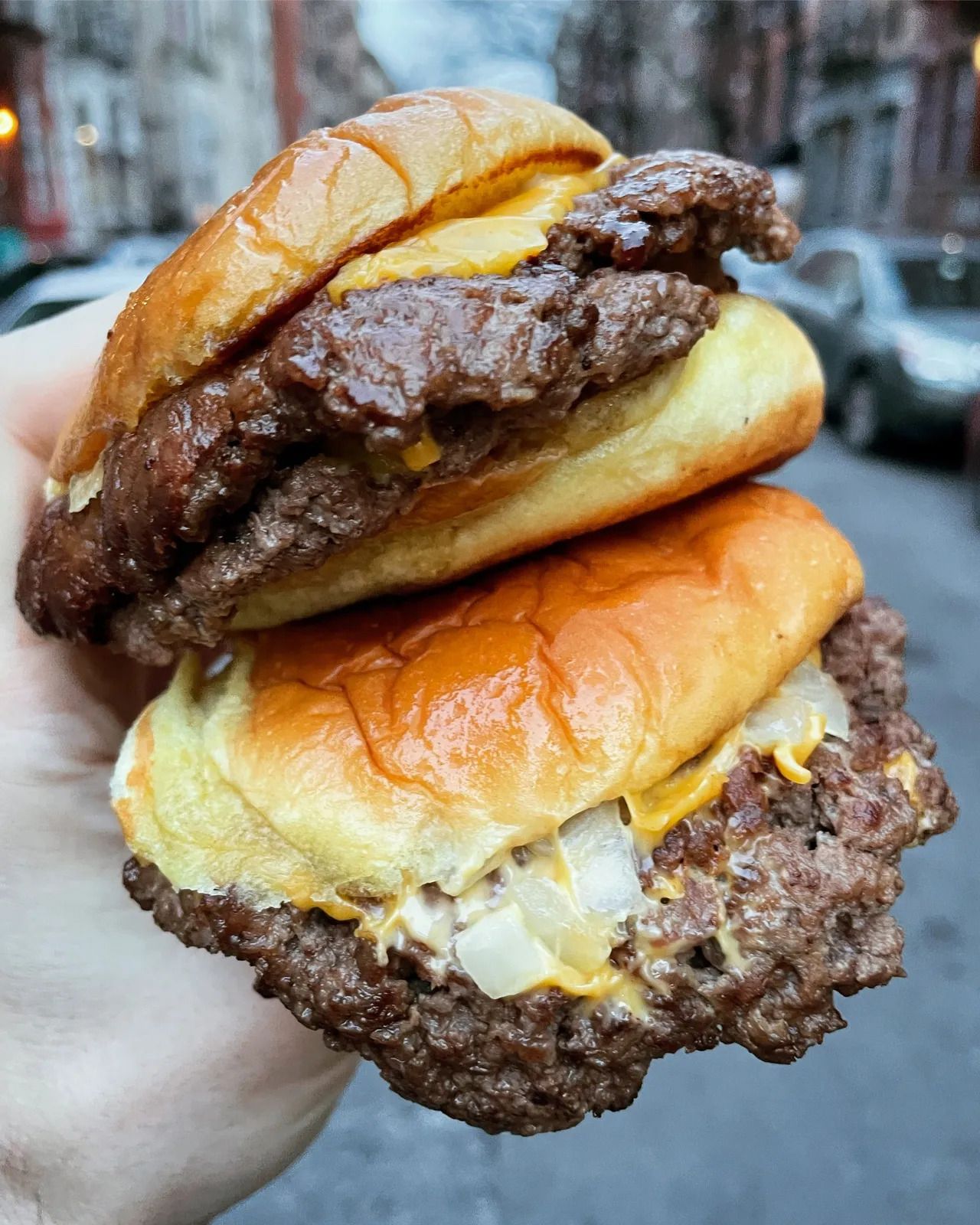 The hamburger (sandwich)
So with those excuses now out of the way, do me a favor America.
Next Monday when you reach for another dawg, and those fireworks start bursting in the air, take a minute to stop and smell the ketchup (we'll have that debate another time, Chicago). Look around at your friends or your family and appreciate that even the idea of America, which you celebrate every July, was considered wild at one point.
And as that gastronomic symbol of freedom edges towards your lips, look down to "the meat, inside the bread" in front of your eyes. At that moment, be brave enough to accept what you've known all along – that yes, a hotdog is a sandwich, and it's truly an American privilege to say so. At least that's what I'll be telling my American son on his first July 4 anyway.