If you thought that the great chicken sandwich war of 2019 was brutal, just wait until you try to decide on the best chicken sandwiches in New York City. Because sure, Popeyes v Chick-Fil-A was fun for a minute, but neither hold a candle compared to some of the brilliant chicken sammies found in New York.
A tour we think you'll love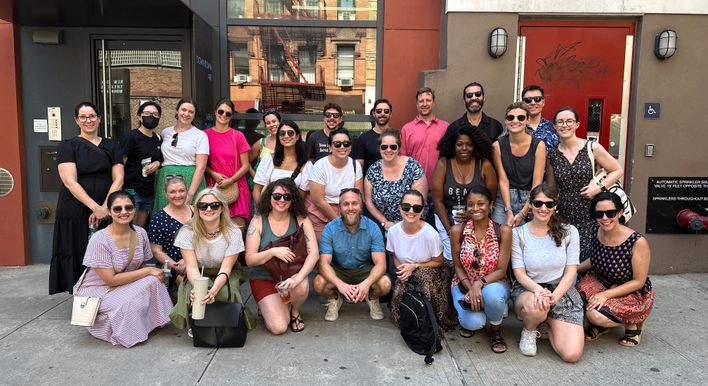 Corporate Events
From $295
View tour
So rather than just plucking a random NYC chicken sandwich out of the air the next time you need a fixin, take note of this list of the best chicken sandwiches in New York so you don't run a fowl of your taste buds.
Double Chicken Please – Hot Honey
Come for the chicken, stay for the cocktails. Now truth be told most DCP patrons probably think that's the wrong way around to describe this incredible bar in the Lower East Side, especially after it was named the #1 cocktail bar in North America recently. However, those of us in the know realize the cocktails are just a façade for DCP's true purpose – absolutely banging chicken sandwiches!
This sandwich is as a wonder of contrasts. The heat that infiltrates the sticky sweetness of the honey is only heightened by the freshness of the basil. The crunch of the crispy chicken pierces the softness of the milk bun, but luckily not the roof of your mouth. The pickles perfectly undercut the whirling flavor bomb to ensure every bite leaves you asking "wait, they do cocktails here too?".
Bobwhite Counter – Buffalo Chicken Sandwich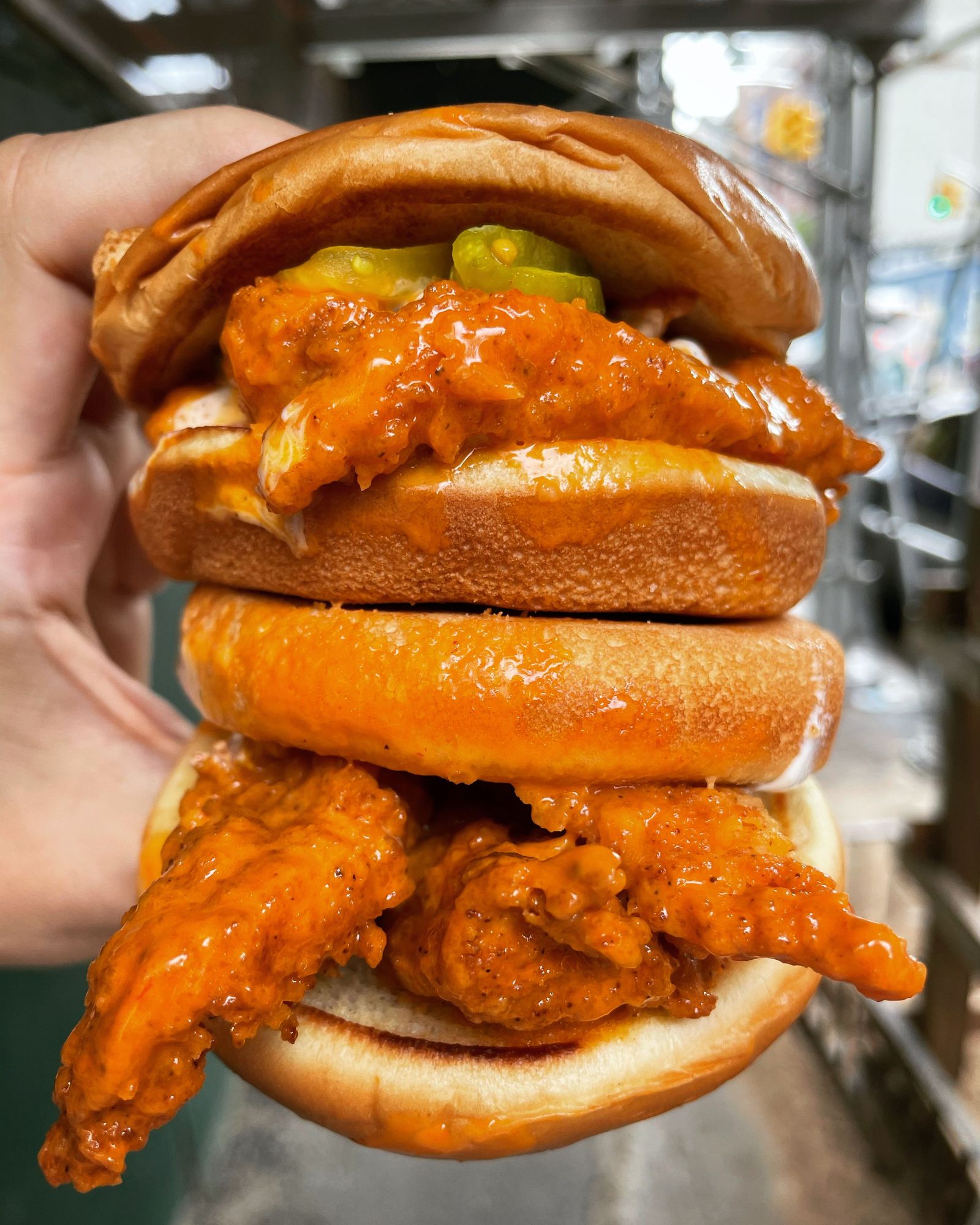 Named after a bird from Virginia, and not a generic suburban 54-year-old man, this decade-old 'chicken shop' dishes out some of the best sandwiches in the East Village. Or Alphabet City is you really wanna be pedantic about it. Fortunately, the buffalo chicken sandwich is so good here that geographic locations will be the last thing on your mind as soon as you begin devouring this sandwich.
The Bobwhite sandwich is simple, but that's what you'll like most about it. Chicken that has been brined in sweet tea before being fried and tossed in buffalo sauce. Ranch dressing because the fry and buffalo wasn't naughty enough already. And a soft toasted bun to keep your fingers free(ish) of the sauce). Pro's add pickles onto the sandwich. Heroes add extra buffalo sauce onto a side of mac and cheese.
The Commodore – The Hot Breast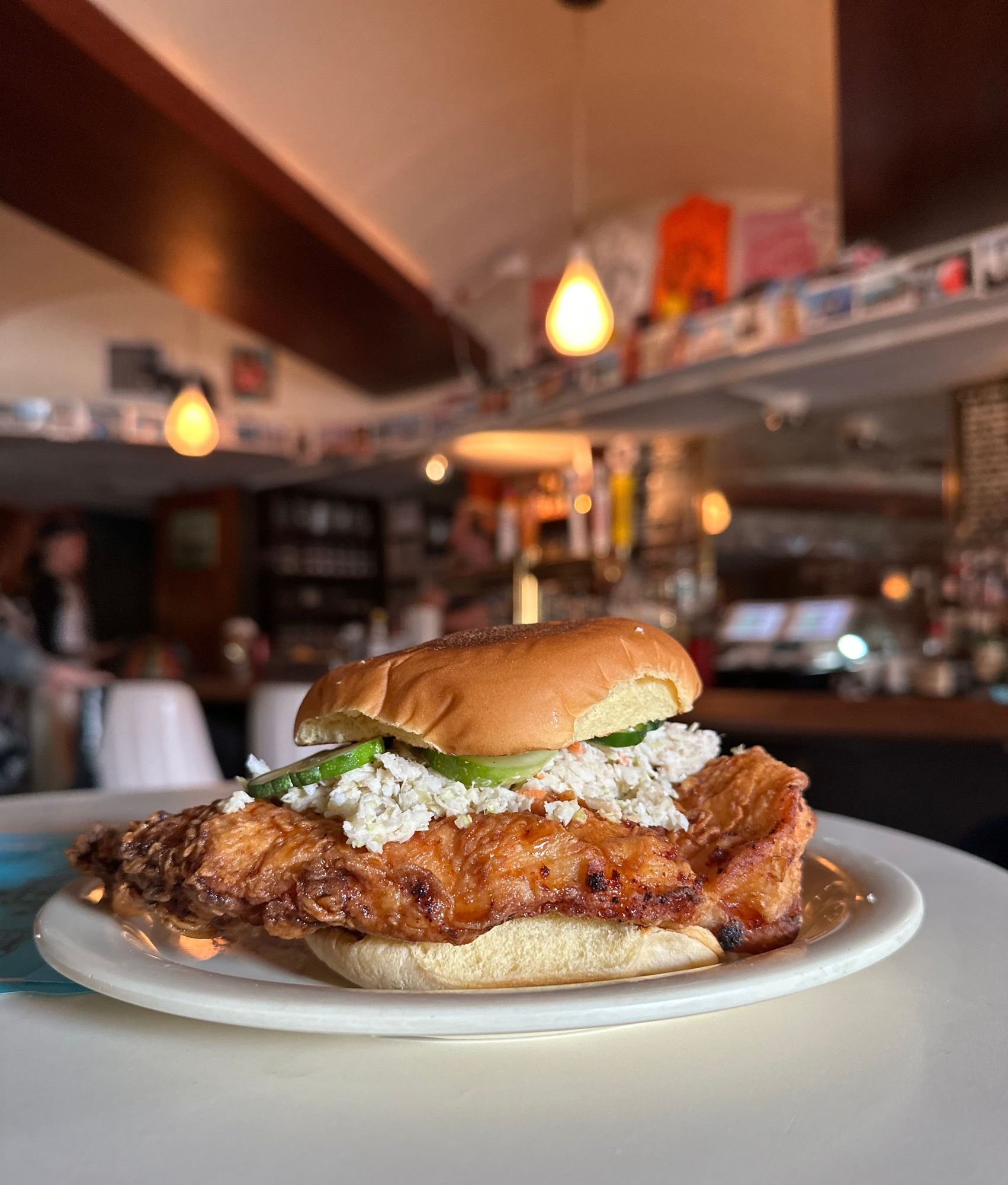 Trying to describe a dive bar to a newbie is like the 1964 US Supreme Court verdict on defining pornography – you know it when you see it. Filled with character and characters, the walls of these local waterholes retain stories well beyond the days their tellers drink within them. Many dive bars don't serve food, often the result of a lack of a working kitchen. Some of them, however, do, and the best of them sell chicken sandwiches.

Enter The Commodore. With a kitchen open until 2am, you might think this chicken sandwich comes with an asterix (everything tastes great after a 2am session). But a sober eating confirms what you thought the night before – creamy coleslaw and pickles are all you need for breasts falling out the side of… the seeded bun. Get your mind out of the gutter. It's not 2am anymore.
Win Son Bakery – Chicken Sandwich

To know just how good this Taiwanese-American bakery/café is, barely a single seat is available at 3.30pm on a Wednesday (when we visited). Perhaps that's because 3.30 is when the sandwich and burger menu opens at Win Son Bakery, or perhaps it's just always that way. Regardless, whilst this meant our legs got no reprieve, that was more than offset by the reprieve our taste buds felt from boring old oxygen when the fried chicken sandwich slid across them.
The thick portion of fried chicken looks like an adult man's knuckles bursting through the delicate milk bun holding this sandwich together. Pickled vegetables with some chili diced through them created a bed of flavor, heat and acidity against the chicken, whilst a sweet sticky sauce brings it home to create a balance rarely displayed outside of an Olympic gymnastics competition.
Rowdy Rooster – The Big Rowdy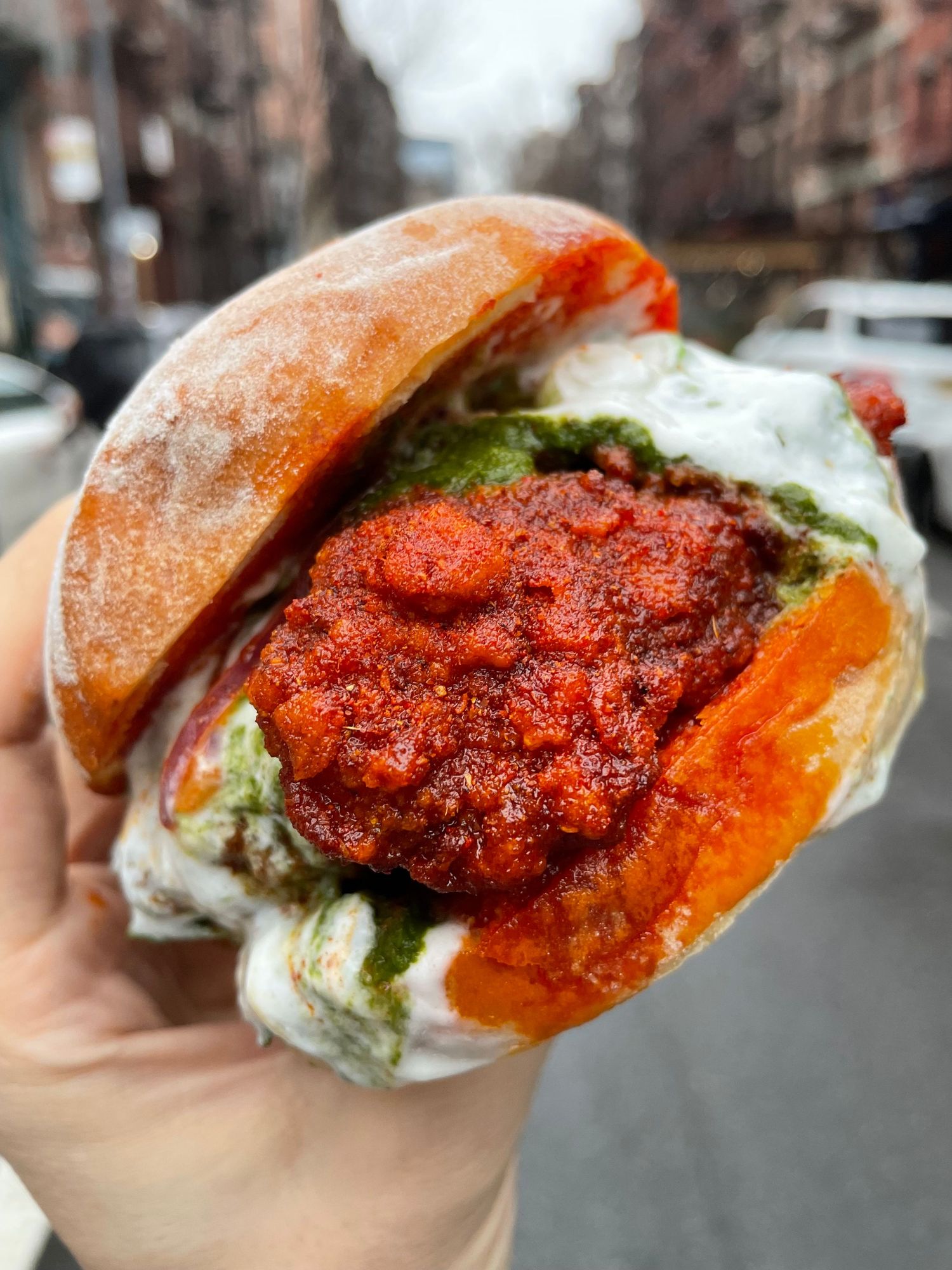 The concept of Indian chicken sandwiches sounds odd until you remember all the drunken nights you've finished with a butter chicken in the past, and only now realize that soaking up the leftover sauce with fried chicken would have been an etheral experience. Well, sober up and get yourself to Rowdy Rooster, as they have perfected the fusion of fried chicken and Indian flavors with their flagship sandwich The Big Rowdy.
The chicken glows red like the sirens whirling by the East Village shopfront, lit up by the fiery spice levels you choose for your own sandwich. Choose wisely. Scallion yogurt and mint chutney soothe the raging fires in your mouth, and picked onions adds acidity to the equation. The potato buns soak up the swirling flavors of one of the most unique chicken sandwiches in New York.
Nowon – Jae's Chicken Bun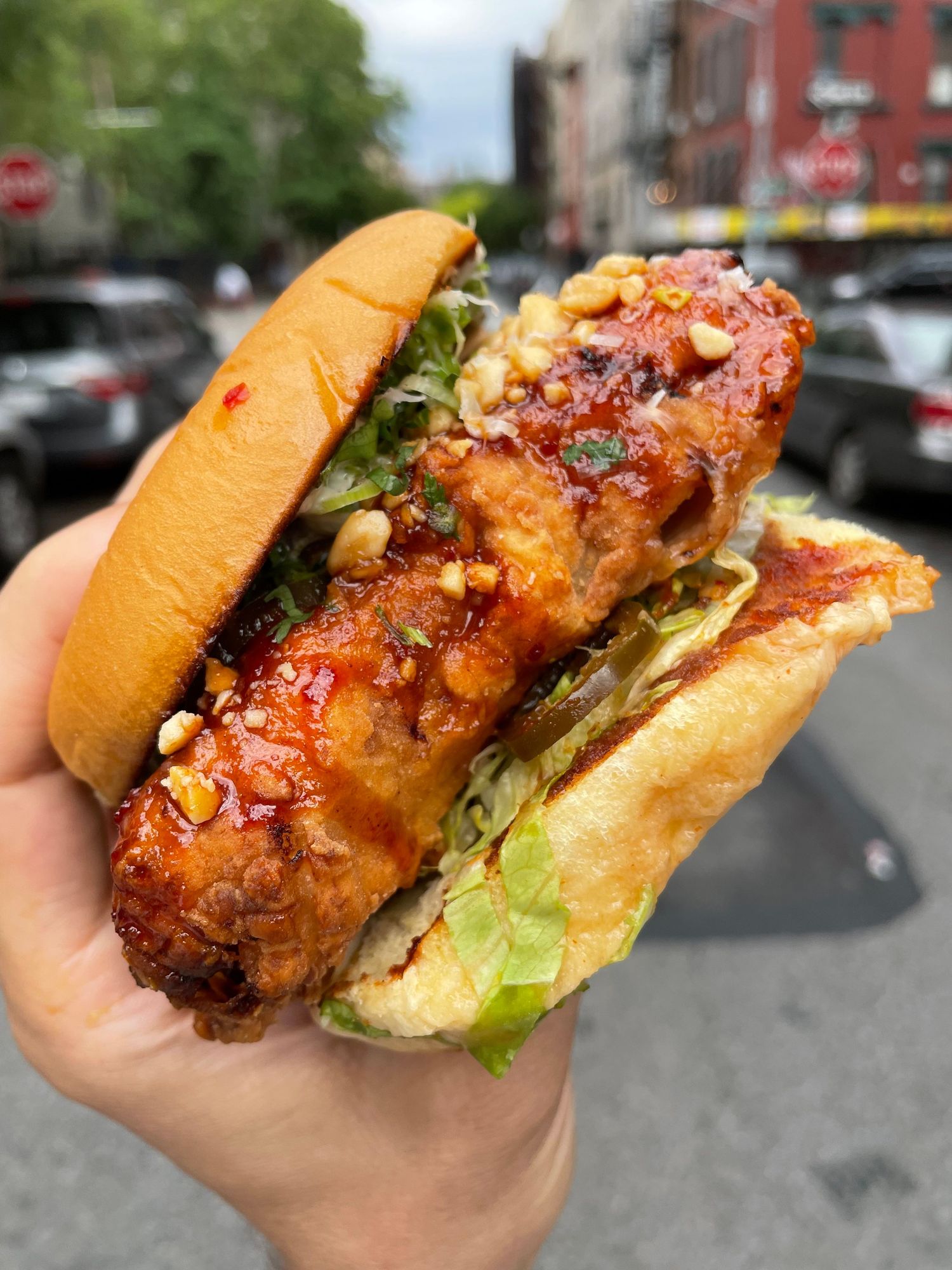 When the latest KFC opened its doors in New York, locals couldn't wait to get in line to try it. Not because the Colonel had devised another hairbrained idea like the Double Down, but rather because chef Jae of Nowon had opened a restaurant serving a Korean Fried Chicken sandwich called Jae's Chicken Bun.
Best keep your fancy white suit and western bow tie behind when you eat this delicious sandwich, as it is packed with all sorts of flavorful stain inducing ingredients. From the soy pickled jalapenos to the sesame mayo and the fried chicken thigh itself. If you can navigate these ingredients, then you'll be more than thankful for the texture comparisons between the potato bun and the crushed peanuts, whilst the cabbage and parmesan are also added because of 'why not?'.
Tiki Chick – The Stiki Tiki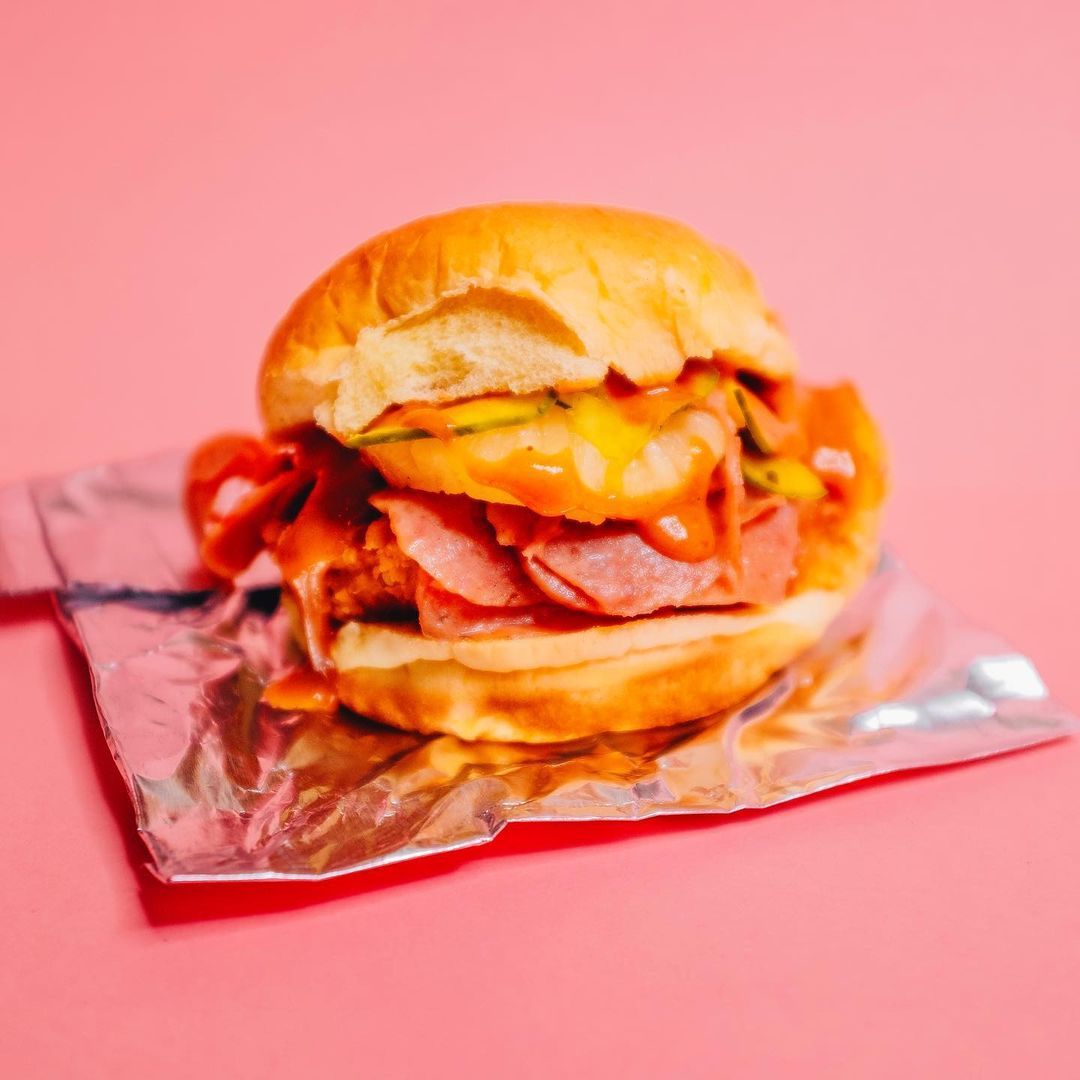 Nothing in New York costs $5 anymore. Your iced latte is $6. Your BEC is $7, or more. And even just sneezing inside a Wholefoods is going to cost you that much. Which is why it is so amazing that the team behind Jacob's Pickles opened Tiki Chick next door that sells a range of $5 chicken sandwiches. And no, that's not a miss print. Tiki bar chicken sandwiches.
The best of the 5 for $5 (bags trademark if no one else has!) is the Stiki Tiki. A base of buttermilk fried chicken is covered in shaved spam to give this dish a throwback 90s vibe. Pickled chips add some texture and tang, whilst the tiki sauce brings the rich. The caramelized sweetness of the grilled pineapple though is the piece de resistance and will really get your hips swaying in this island paradise inside the concrete jungle.
Pecking House – The Spicy Chicken Sandwich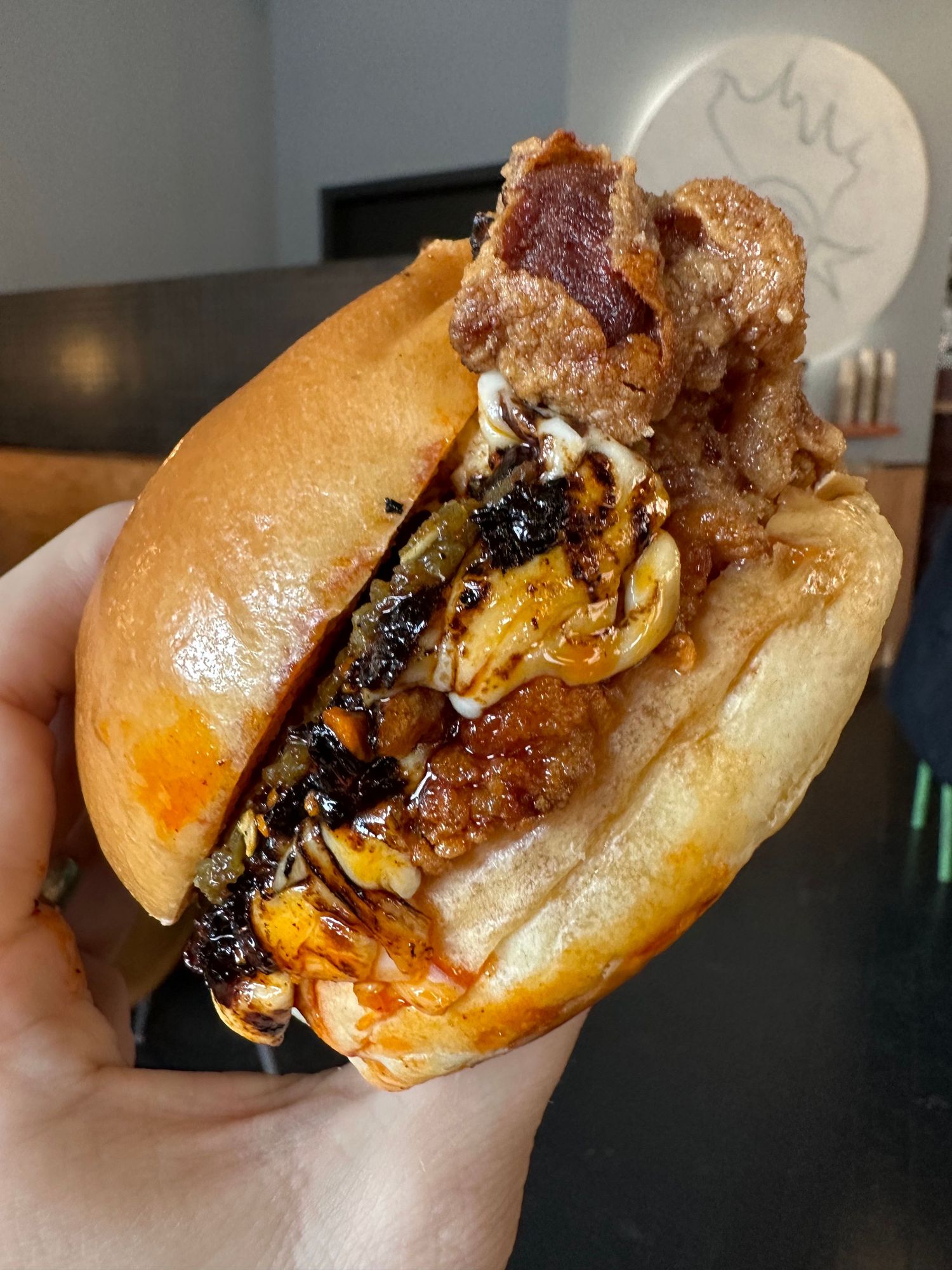 When you have a waitlist of 10,000 New Yorkers trying to get your fried chicken, then you know you must be onto something. That was the situation facing the team behind covid's most popular pop-up, Pecking House. Rather than delivering sandwiches to all those waiting folks, chef Eric Huang instead opened an actual restaurant in Prospect Heights to sling their chicken sandos. The old 'build it and they will come' theory. And boy did they come.
Specifically, the masses flocked (get it…?) to order the spicy chicken sandwich. The Fuqi chili sauce in this sandwich is no joke, but also adding pickled jalapenos on top of it means you need to come prepared. But if you boy-scout your way to this restaurant, you'll earn your badge for the crunchy PH chicken contained within a brioche bun. And if you really want to get fancy, a foie gras addition is available.
Peaches Hot House – The Best Chicken Sandwich Anywhere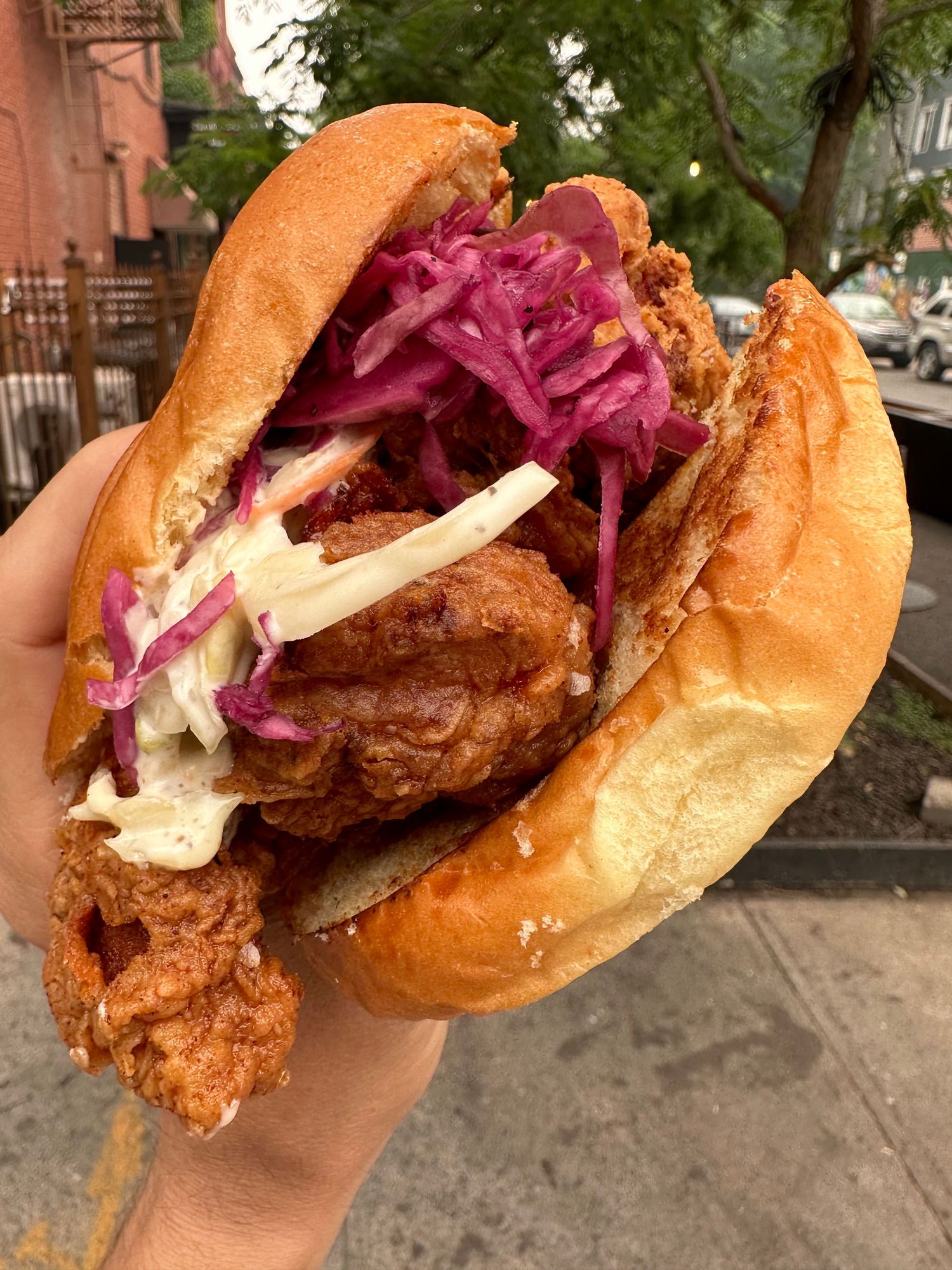 The sandwich at Peaches Hothouse is quite simply called "The best chicken sandwich anywhere". And given that if you can make it here, you can make it anywhere, then it's just math that Peaches would end up on the list of the best chicken sandwiches in New York.

The chicken in this sandwich is double fried, which is probably why our table neighbor described it as the best chicken he's ever had in NYC. When it's that good, there not much more you need to do, which is why Peaches smartly keeps the sandwich simple, adding just red and white slaw and warm but soft buns. A sandwich made for a princess sitting atop a throne of the best chicken sandwiches in New York.